| | | | | | |
| --- | --- | --- | --- | --- | --- |
| Average Review | High Score | Low Score | Reviews | Tried | Consumed |
| 71 | 88 | 50 | 3 | 6 | 4 |
Griffin's Bow
by
Boston Beer Company (Sam Adams)
American Barleywine
11.50 % ABV
(Served in a snifter)
Batch #2
A- This beer pours a slightly dense woody brown body with a bubbly sticky head of light beige that hung on the glass after each sip. There was a slow motion carbonation pushing to the surface.
S- The green grassy hops have a cream aroma to follow with some fresh raw oak aroma and a slightly sweet malt aroma that grows and grows as it opens.
T- The green grapefruit hops blend with a creamy rich malt flavor that has some buttery character that turns a bit more coconut like as it opens. There is a raw oak finish with some caramel malt sweetness and a sweet flower taste with honey hints. The gentle grassy bitterness of hops lingers cutting the malt flavor very nicely.
M- The medium mouthfeel has a gentle prick of fizz and no real alcohol heat noticed.
O- This beer has lots of nice complexity that is a bit subtle but really grows as does the richness of malt flavor. The green fresh oak blends really nicely with the hops and pale malt flavor. Very good sipper.
Served In: Snifter
vanilla and oak is definitely noticeable in the aroma and taste. great thick, almost creamy mouthfeel. many vanilla beers seem to be saccharine sweet and undrinkable. this beer is not that.
would not know this was a barleywine.. it's not at all hot. bought on the strength of the Sam Adams name and because i had never seen it before. solid if not spectacular.
Price: $5.99 Served In: Pint Glass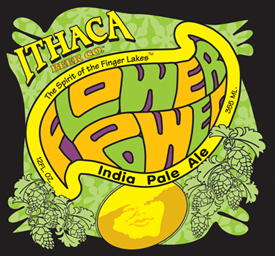 A nice dark golden color. Taste: Hint of vanilla, undefined sweetness and definite oak. The maltiness is lost in the oak. A bit spicy on the finish. Not too sure about this beer, maybe if I let it get a bit warmer I'll like it more. I can't recommend at this point.
Price: $7.00 Served In: Tulip
There are no reviews for this beer yet. Login and be the first to review it!